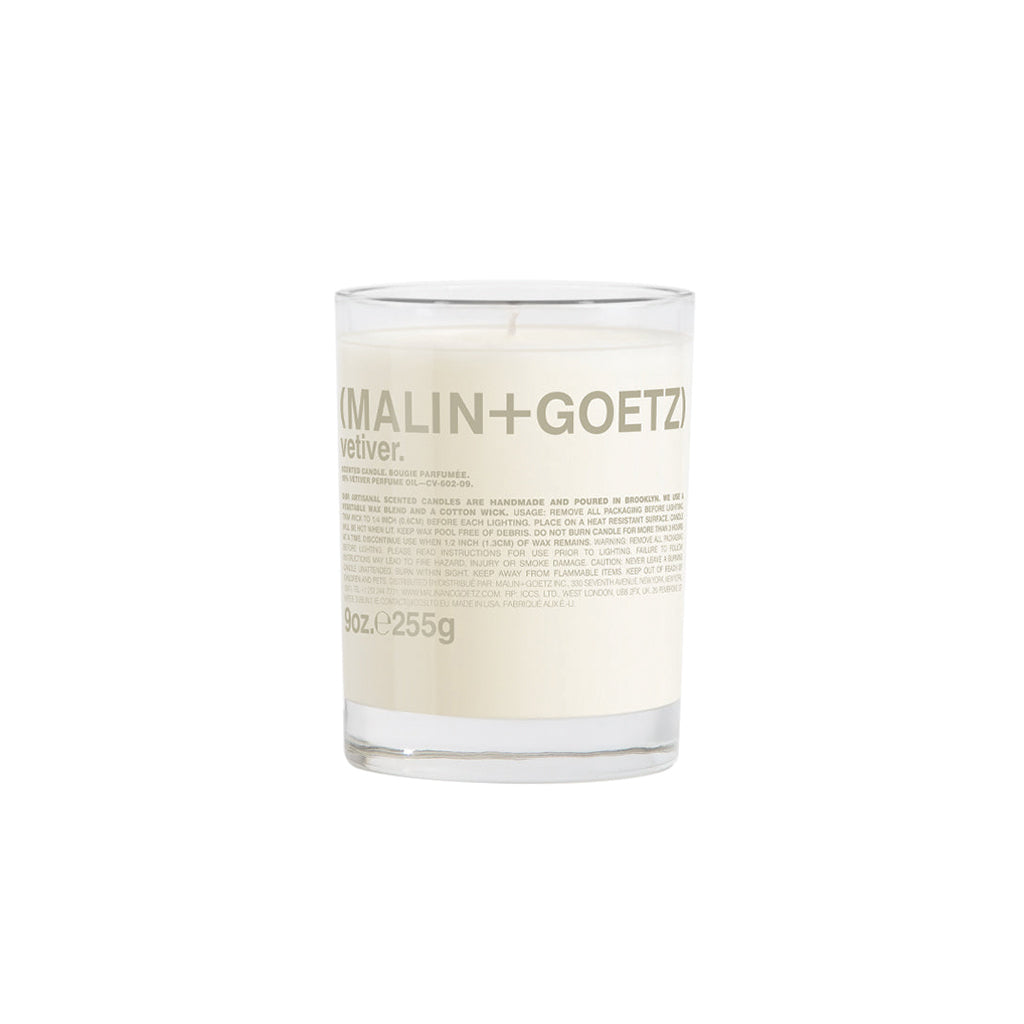 (MALIN+GOETZ)
Vetiver Candle
Vetiver Candle
Rooted in the complexities of the tropical grass from which it was distilled, vetiver is a refined expression of an apothecary ingredient with a long and storied history in perfumery. Created to highlight the intrinsically clean and earthy aroma we are most fond of, this considered fragrance eschews the heavy smokiness usually associated with the modern iteration of the scent. Fresh like the clean dew of newly-cut grass and citrus peel twists, but warmed by savory celery seed, amber and guaiacwood, vetiver demonstrates the dynamic richness and beauty of the earth it originated from.
Hand poured in Brooklyn
Natural was blend has a clean, slow burn that lasts 60 hours.
Top notes: Bergamot, grapefruit peel and cardamom
Middle notes: African bigarde, celery seed and white iris
Bottom notes: Haitian vetiver, amber and guaiacwood
Trim wick to 0.5 cm prior to each lighting. Burn at least 2-3 hours for the first use, then no more than 3 hours at a time.