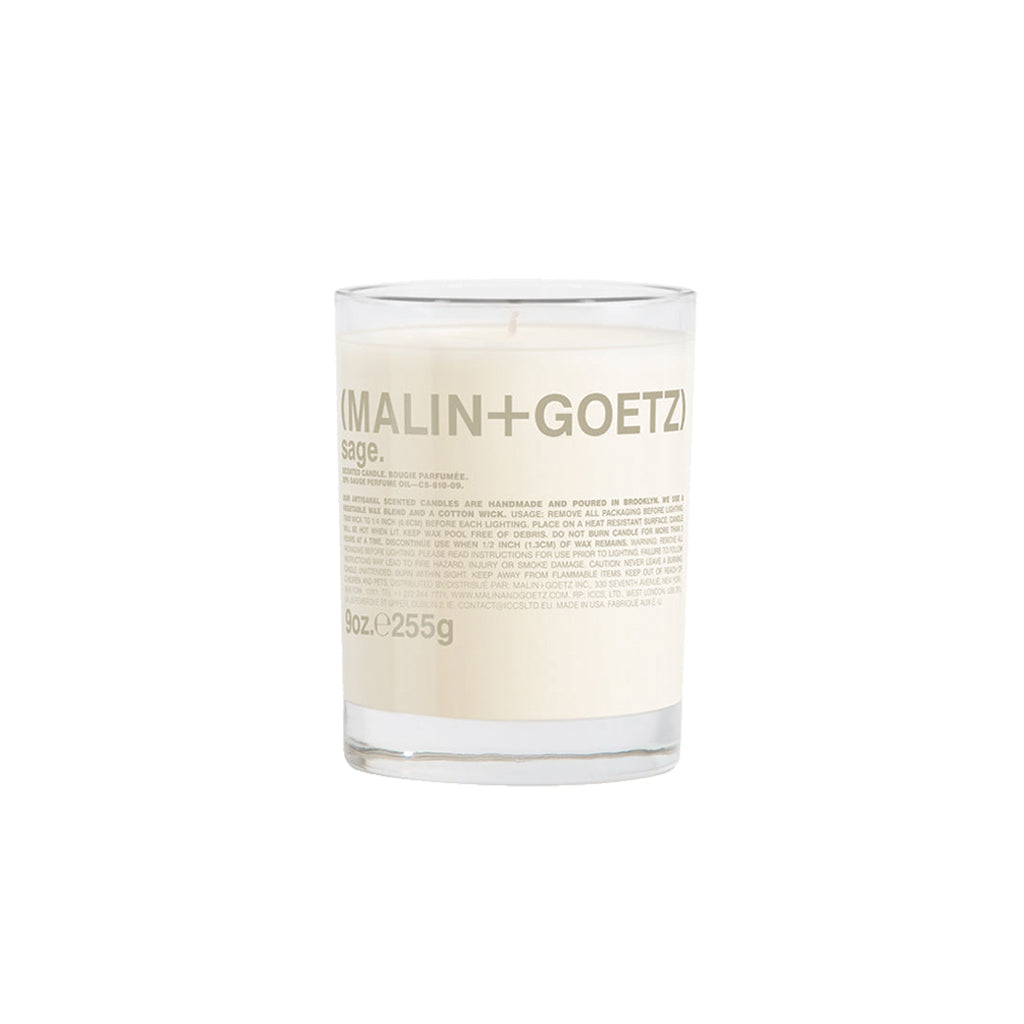 (MALIN+GOETZ)
Sage Candle
Sage Candle
Inspired by the traditional use of sage as a healing and cleansing herb, the (Malin+Goetz) earthy sage candle gathers aromatic notes of our favourite traditional herbs to create a mellow scent that thoroughly renews a space. As a modern twist on the tradition of sage burning, refreshing eucalyptus leaves, orange peel and lavender instill a sense of calm, clearing away any and all negative energy. Smoldering notes of cedar wood, moss and leather enhances the rustic qualities of the scent, creating an unusual depth that lingers even as the last embers of dried sage burn away.
Hand poured in Brooklyn
Natural was blend has a clean, slow burn that lasts 60 hours.
Top notes: Eucalyptus and orange
Middle notes: Sage, lavender and cedarwood
Bottom notes: Moss and leather
Trim wick to 0.5 cm prior to each lighting. Burn at least 2-3 hours for the first use, then no more than 3 hours at a time.