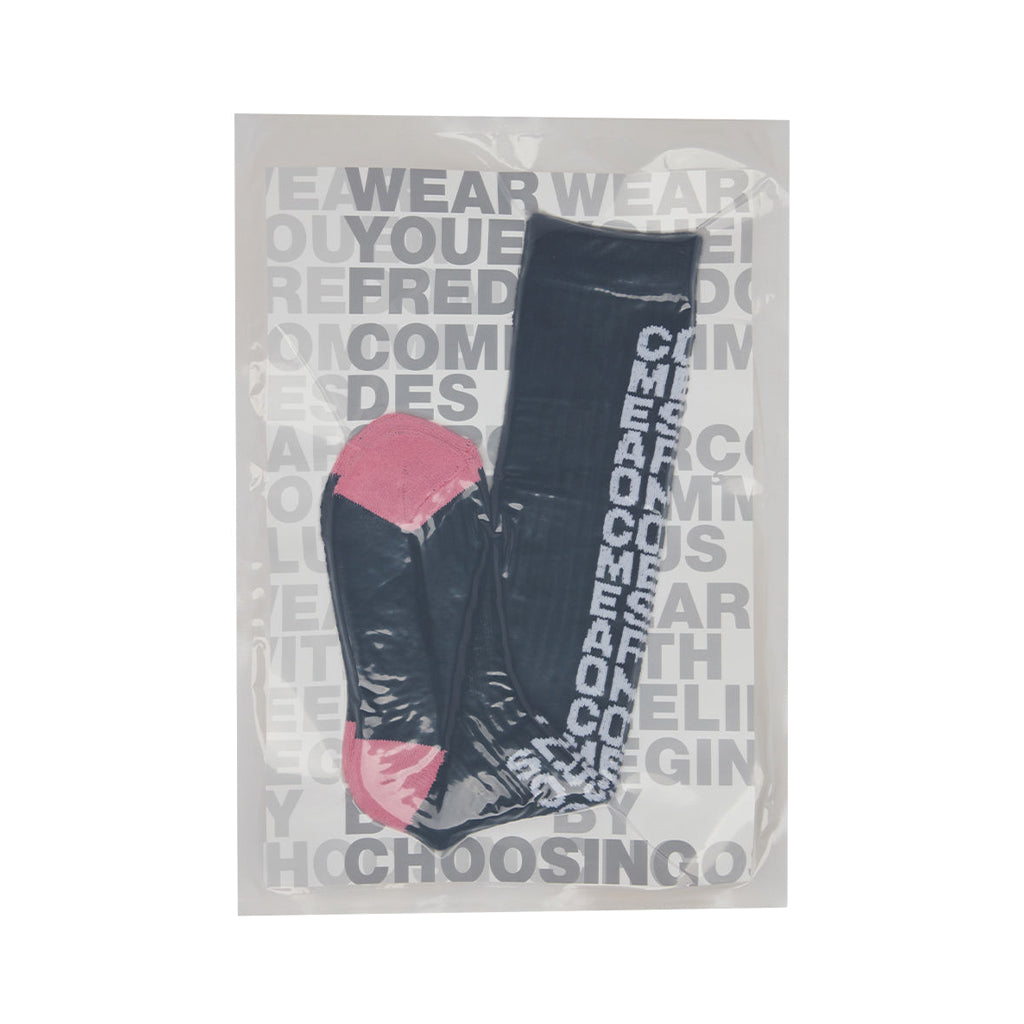 COMME des GARCONS Homme Plus
Logo Socks Black / Pink
Logo Socks Black / Pink
The Existence of Flowers
Flowers are not there only for happy times.
They exist also for tough, sorrowful and painful times.
Even a tiny roadside flower can heal our shredded heart.
Contrasting heel and toe
71% Cotton, 15% Nylon, 12% PL, 2% PU
Made in Japan

For Spring / Summer 2022 Rei Kawakubo reached out to Travis Bedel aka Bedelgeuse, a 31 year old collage artists who creates astounding anatomical collages that splice together bones and organs with flowers. His collage work, mostly a hybrid of analog and digital techniques takes on a surrealist quality as human anatomy seamlessly intertwines with crystals flowers and feathers.
Deeply moved by the mysteries and potentialities of the human body, Bedelgeuse's work revels in the relationship between humanity and nature. His mixed media collages illustrate the fragility of the human psyche and it's fleeting beauty.
Bedelgeuse's work bend toward the melancholic: "Most of my work represents love loos and letting go."